We have awide selection of gifts which can be purchased during your stay with us at La Place, from flower arrangements to fine Champagnes.
To purchase any of our Gifts, simply contact the hotel on reservations@hotellaplacejersey.com or call on +44 (0)1534 744261
Gifts which can be purchased, just contact us direct to arrange: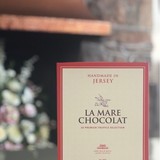 Chocolates (16)
£18.00
La Mare Chocolate Truffle x 16 Handmade in Jersey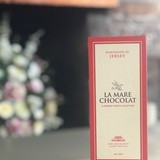 Chocolates (8)
£12.00
La Mare Chocolate Truffle x 8 Handmade in Jersey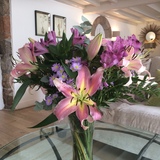 Flower Arrangment
£35.00
Hand tied flower arrangement. Special requests can be arranged and quoted.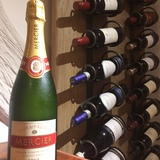 Mercier Brut, House Champagne
£45.00
Mercier, based in the Epernay region of France and is the number one selling brand of Champagne in the domestic French market. A pale yellow colour, with a delightfully fresh finish.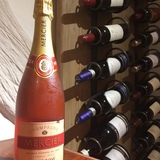 Mercier Rose, House Champagne
£49.00
An assemblage of pinot Noir and Meunier, Mercier Brut Rose is initially distinguished by its beautiful pink colour and coppery glimmers. The bouquet is redolent of wild berries from the forest.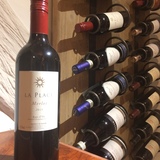 Merlot, House Wine
£19.50
Soft and elegant with ripe damson fruit character, subtle tannin and a long elegant finish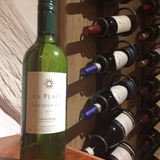 Sauvignon Blanc, House Wine
£19.50
Vibrant and zesty with the classic sauvignon nose of gooseberries and a hint of tropical fruit on the light bodied, crisp unoaked palate.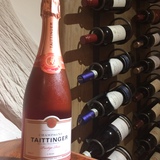 Tattinger Brut Prestige Rose
£79.00
An intense cherry-pink in colour with extremely fine, Its classic, aromatic Pinot fragrance of red raspberries and strawberries is offset by elegant, subtle floral and earth nuances into a crisp, refreshing finish.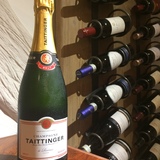 Tattinger Brut Reserve
£59.75
From Champagne's oldest cellars, this Champagne has peach and acacia notes on the nose, a citrus-fresh yet delicately honeyed palate, and a beautiful, elegant finish.